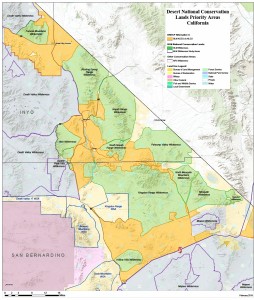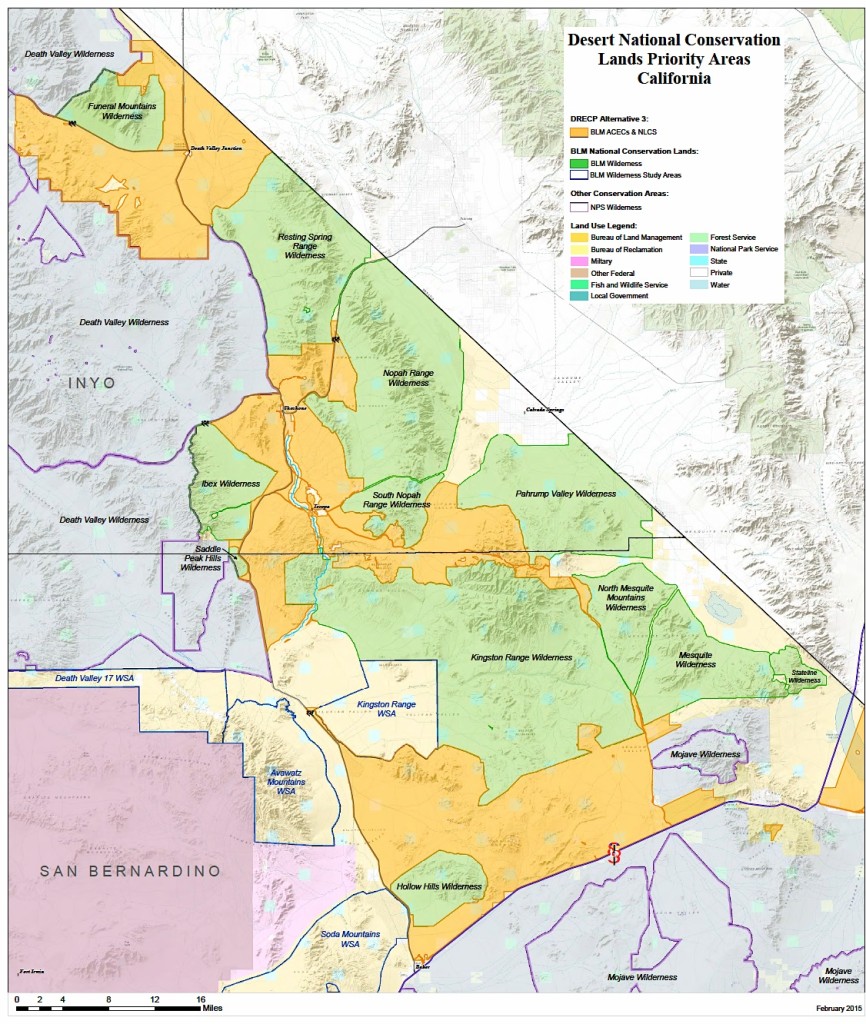 These protections are a part of the Desert Renewable Energy and Conservation Plan (DRECP), a sweeping land-use plan amendment by BLM intended to facilitate renewable energy development while conserving vast swaths of the California desert, some 2.8 million acres in total. These new California Desert National Conservation Lands usher in a remarkable new era of land management in the desert, providing wildlife connectivity and landscape-level conservation.
The Amargosa Basin is a region comprised of numerous valleys which feed into the Amargosa River, the only free flowing river in the Mojave Desert. Rugged multi-colored cliffs, extensive and seemingly barren alkali flats, and deeply incised canyons are tied together by a ribbon of green, abundant life running along the River's corridor.
The DRECP is not the first significant land protection victory in the Amargosa Basin – the California Desert Protection Act of 1994 designated hundreds of thousands of acres of federally managed Wilderness, and in 2009, a 25 mile stretch of the Amargosa River was protected as Wild and Scenic. What makes the DRECP revolutionary, however, is that it is protecting the spaces in between those areas. By tying together the landscape in a contiguous swath of preserved public land, the DRECP will ensure that the integrity of the Amargosa Basin remains intact for future generations.
The designation of the California Desert Conservation Lands in the Amargosa Basin is of particular importance for local businesses in the area. The economies of Death Valley Junction, Shoshone, and Tecopa are entirely reliant on a steady flow of tourists who visit the area for its spectacular scenery and natural wonders. From birdwatchers to hikers to hot spring-ers to OHV enthusiasts, over a million visitors a year pass through the Amargosa Basin, sustaining jobs for local residents and fueling the boom that has seen a 50% increase in local businesses over the past five years.
Click here to read Amargosa Conservancy's support for National Conservation Lands in the Draft Environmental Impact Statement for the DRECP.
---
Some of the Special Places Preserved