Explore the Amargosa
---
Backroads & 4WD Trails
Getting there is as much about the journey as the destination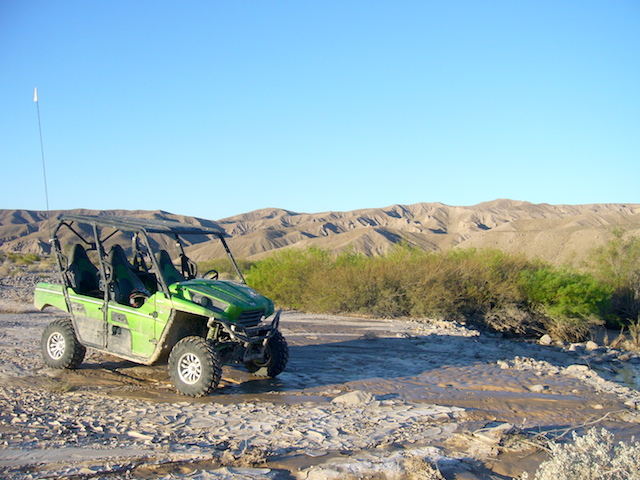 Introducing some of our favorite backroads to travel in the Amargosa Basin
Excelsior Mine Road: This route is passable to all high clearance vehicles, and possibly passenger cars. Head up in elevation to the Kingston Range and pass by beautiful Horse Thief Springs. From Tecopa, take Old Spanish Trail east toward Las Vegas, and turn off 0.5 miles outside of town onto Furnace Creek Wash Road. Follow this road for twenty miles up into the Kingston Range. You will pass Crystal Spring, the Beck Mine, and Tecopa Pass before coming to the old cabin and rich willow forest of Horse Thief Springs. You can continue another 21 miles through the Shadow Valley to I-15 at Valley Wells.
Greenwater Valley Road: This route is passable to all high clearance vehicles, and possibly passenger cars. Take a long dirt road through a remote desert valley in Death Valley National Park. From Shoshone, head north on Highway 127, and after one mile, turn left onto Highway 178 toward Badwater. In six miles, turn right onto Furnace Creek Wash Road. Now don't turn for the next forty-five miles! Enjoy the long dirt road miles, and stop to explore the old volcanic buttes and sandy washes of Greenwater Valley. This road emerges onto the Dante's View Road- a right turn brings you to Highway 190.
Disclaimer: These route descriptions are for entertainment purposes only and should not be relied upon as sole directions. Be sure to obtain a quality map of the area and know how to use it. Always carry several gallons of extra water and generally be prepared to take care of yourself should something go wrong out there. This is remote country- you don't want to screw up here.
OwlsheadGPS is a mapping website put together by Friends of Jawbone. It is a wonderful resource for locating which routes are open to vehicular travel.
From our blog: BACKROADS & 4WD TRAILS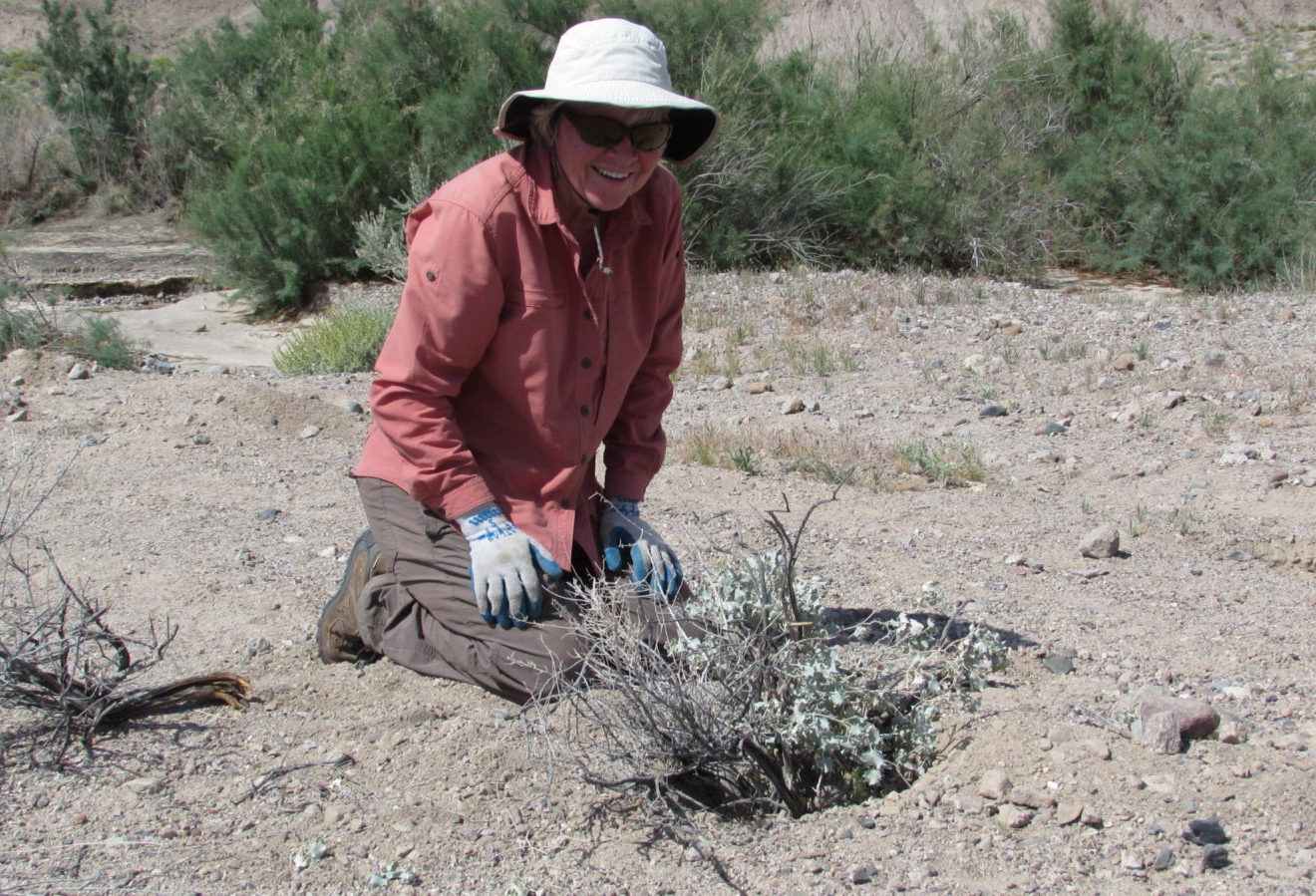 The Great Old Broads for Wilderness is a national organization that engages and inspires activism to preserve and protect wilderness and wild lands. Their mission statement says that they bring knowledge, commitment, and humor to the movement to protect our last wild places on earth, and boy- they did not disappoint.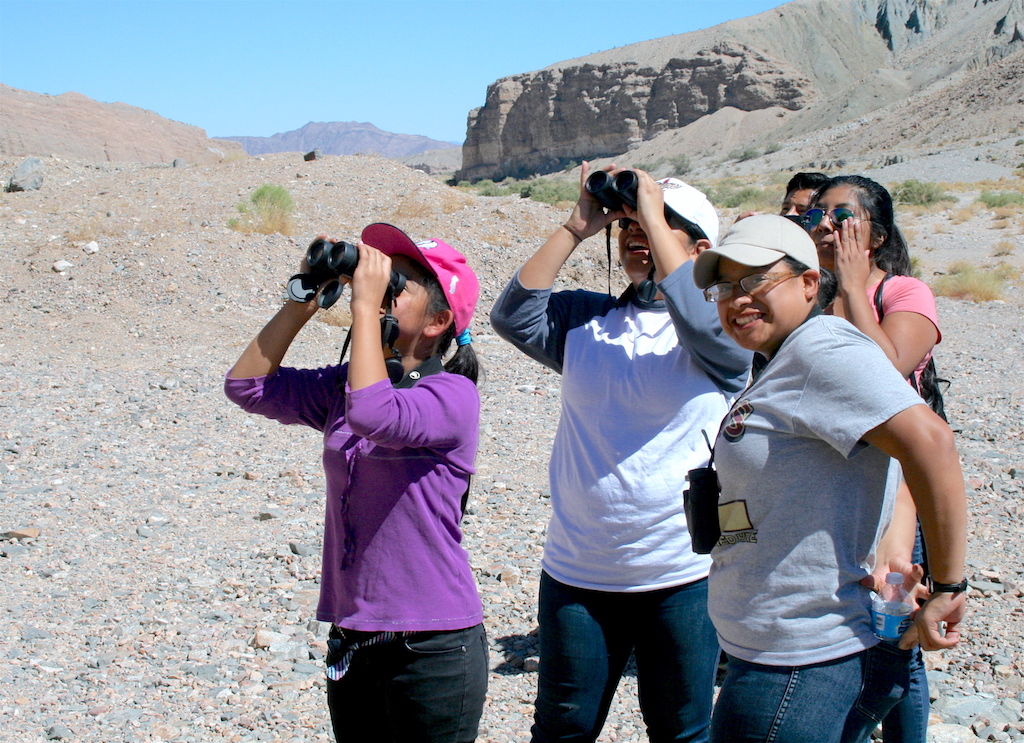 In partnership with the Hispanic Access Foundation, the Amargosa Conservancy has been leading trips to Afton Canyon to provide information and access to the beautiful lands that belong to all citizens of United States.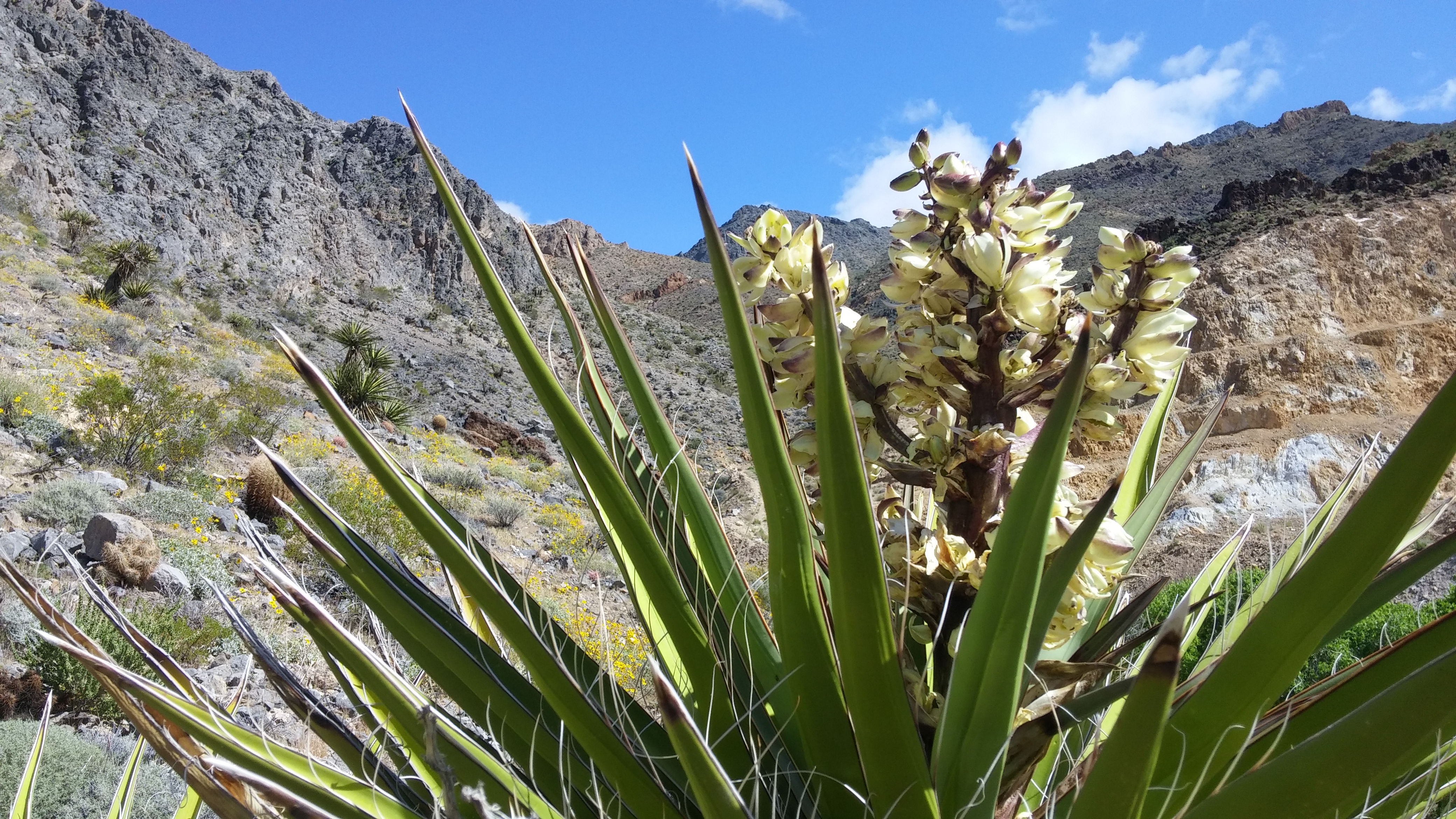 Located in northeastern San Bernadino county in Eastern California, the Kingston Range and Wilderness partially drain into the Amargosa Basin. The 7000+ ft peaks rise in the distance to the southeast of Shoshone and Tecopa.