Explore the Amargosa
---
Native Plants & Wildlife
The Amargosa Basin is home to several endemic, unique, or charismatic plant and wildlife species
Learn about the Amargosa Vole, Amargosa Niterwort, Death Valley Sage, Least Bell's Vireo, Kingston Range White Fir, and the Desert Bighorn Sheep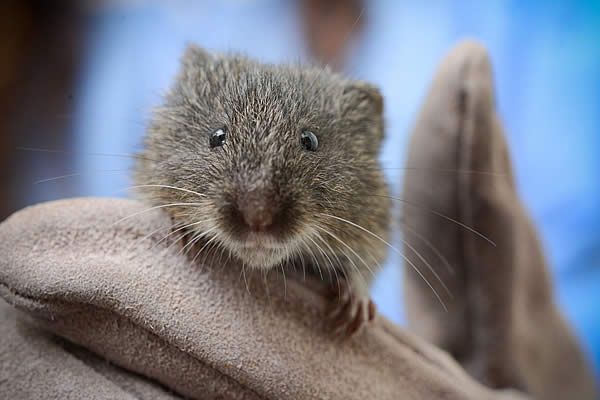 Amargosa Vole
Endemic, Federally Endangered
The Amargosa vole (Microtus californicus scirpensis) is a small wetland mammal that is related to the California vole. Evidence shows that as the Amargosa Basin became more and more isolated geographically from the more widely-distributed species, it gradually adapted to become its own species.
The Amargosa vole is dependent on a plant known as American threesquare bullrush (Schoenoplectus americanus syn Scirpus americanus, S. olneyi). Threesquare grows in small patches in parts of the Basin, though over the years as human activity in the region increased, the habitat for this plant became more and more rare.
In 1986 the Amargosa Vole was designated as federally endangered. Today, several groups are working on saving the vole and increasing its numbers:
Niterwort
Endemic, Federally Endangered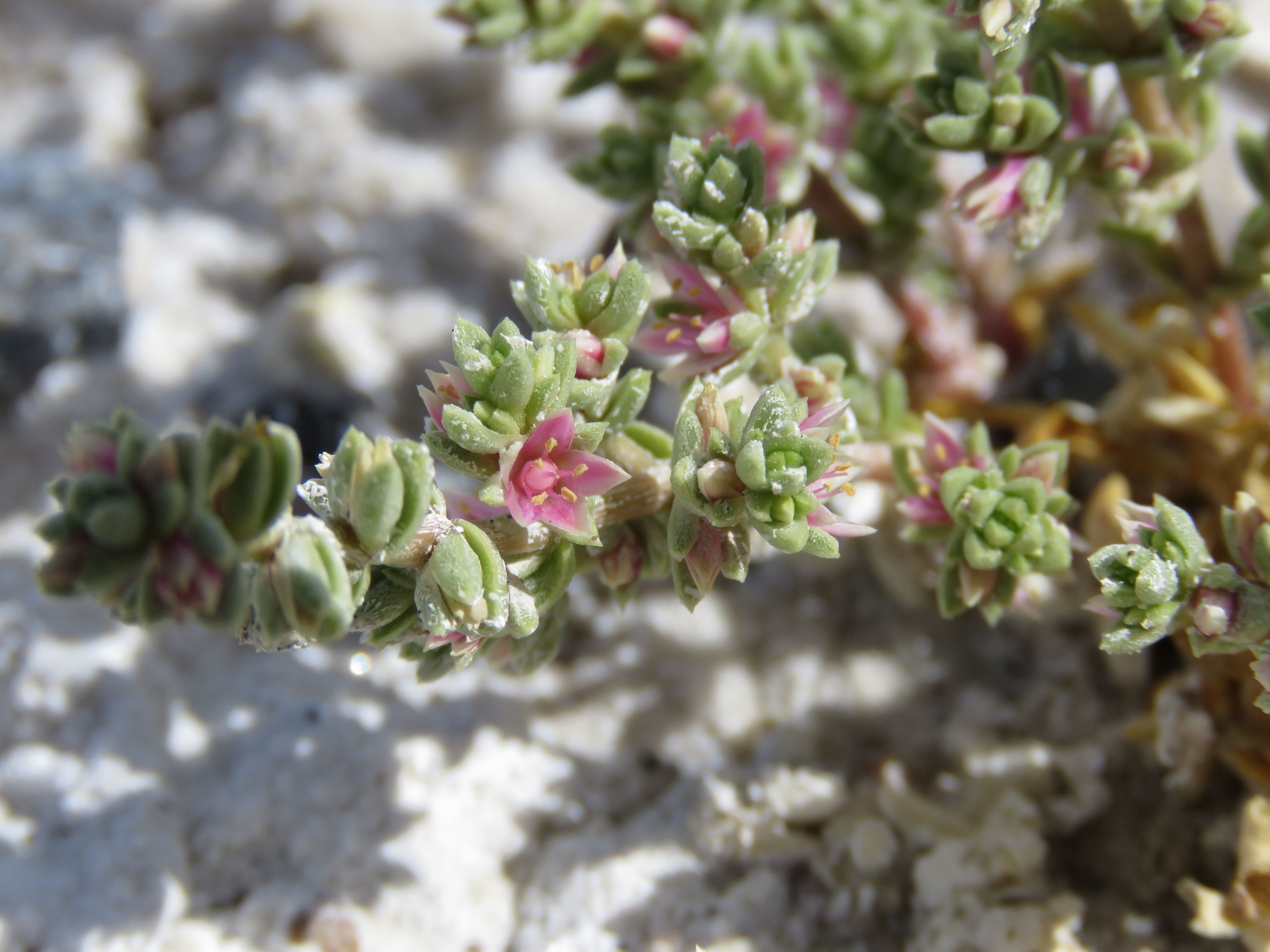 Niterwort (Nitrophila mojavensis) is a small, salt loving plant that grows in the Carson Slough at Ash Meadows National Wildlife Refuge in the Amargosa Basin. It inhabits moist and drying salt pans with alkaline, clay soil. Niterwort is a halophyte, or salt-loving plant. Changes to groundwater levels due to pumping are the main threat to this plant.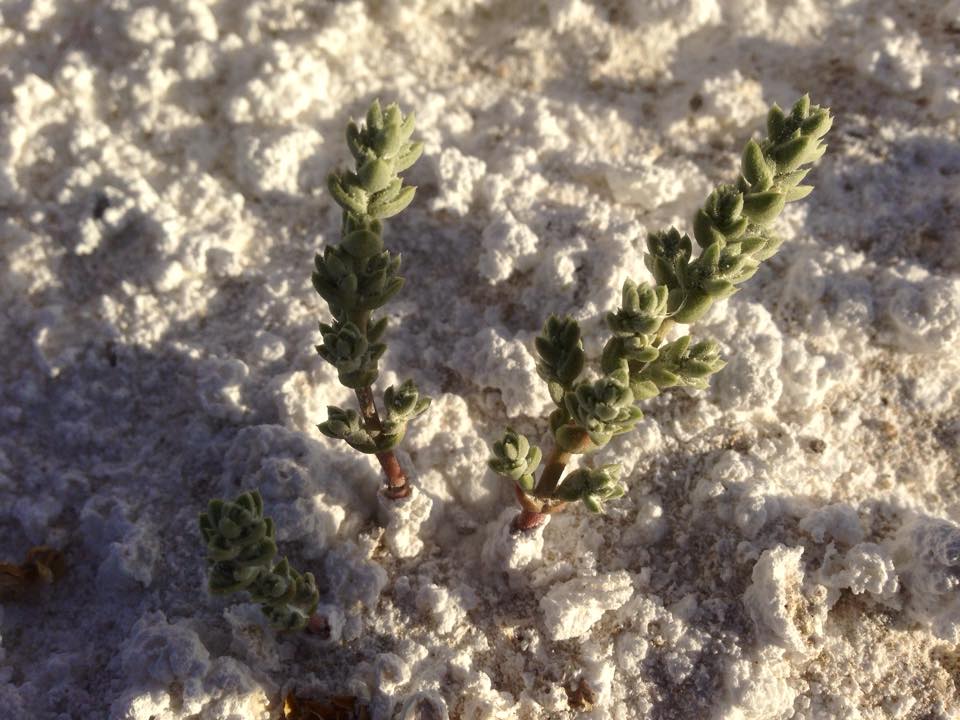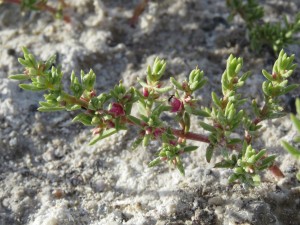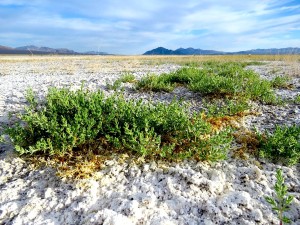 Woolly Sage or Death Valley Sage
(Salvia funerea)
Endemic to Limestone Mountains of the Mojave
This sage has a narrow distribution, preferring the limestone mountains of the eastern Mojave, primarily in and around Death Valley NP. Some populations have been documented further south and west. See the Jepson Herbarium for distribution.
This beautiful shrub can grow up to a meter in height and is covered in tiny hairs which give it a "woolly" appearance. The tiny, purple flowers typically bloom in spring.
Least Bell's Vireo
Migratory, Federally Endangered
The least Bell's vireo is a small (<5in) songbird that lives and breeds in lowland riparian habitats, preferring those dominated by willows. It is a subspecies of the Bell's vireo and found primarily in California and Baja Mexico.
The least Bell's Vireo builds its nest in dense shrubbery in moist areas. Though once abundant across California and Baja, loss of habitat and nest predation have led to its decline. At one point only 300 nesting pairs remained. That number has improved substantially, but the species is still in danger.
The wetlands of the Amargosa Basin are a breeding location for this small bird.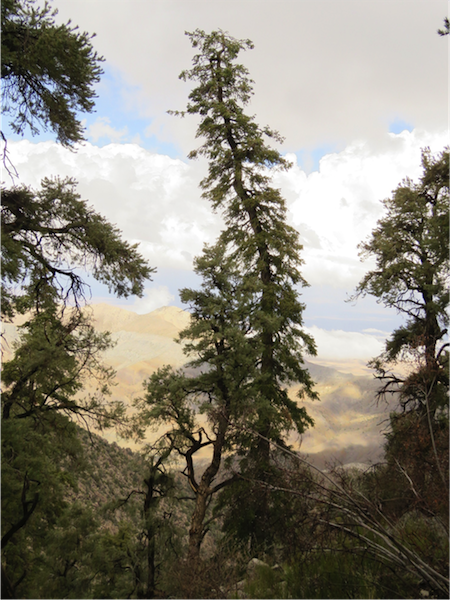 Kingston Range White Fir
Unique, Isolated, Little Known
In the Kingston Range at the southern end of the Amargosa Basin is a collection of some hundred white fir trees, relics from a time when the species perhaps covered more areas. Most white firs can be found in the Sierra Nevada, or the transverse and peninsular ranges further to the west. The trees are found on north facing slopes of the two highest peaks in the Kingston Range.
Little is known about the natural history of this disjunct population, so in late 2015 the BLM Needles office and the Amargosa Conservancy conducted some initial observations in the canyons. The results suggested a population of several times more than previously thought. There are at least 500 trees and perhaps even more than that.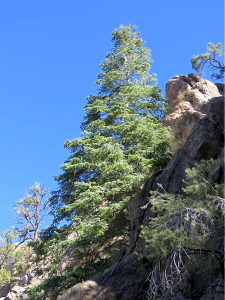 Desert Bighorn Sheep
(Ovis canadensis nelsoni)
With their curling horns and ability to scale steep cliffs, these are the charismatic megafauna of desert mountains.
From our blog: NATIVE PLANTS & WILDLIFE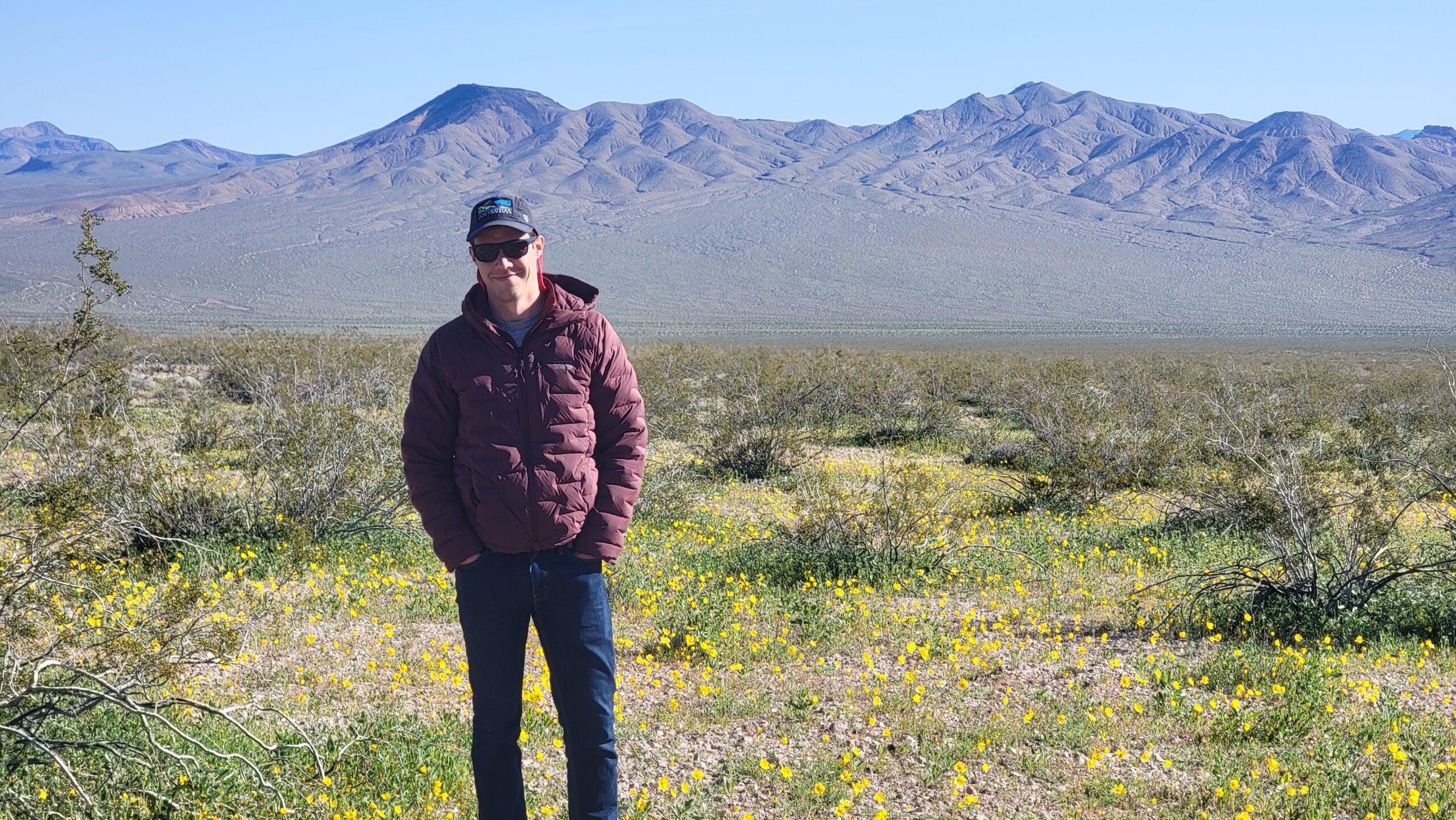 by Mason Voehl, executive director Where are these men? Asleep beneath their grounds: And strangers, fond as they, their furrows plough. Earth laughs in flowers, to see her boastful boys Earth-proud, proud of the earth which is not theirs; Who steer the plough, but...