04 Mar

February 2019 Print Newsletter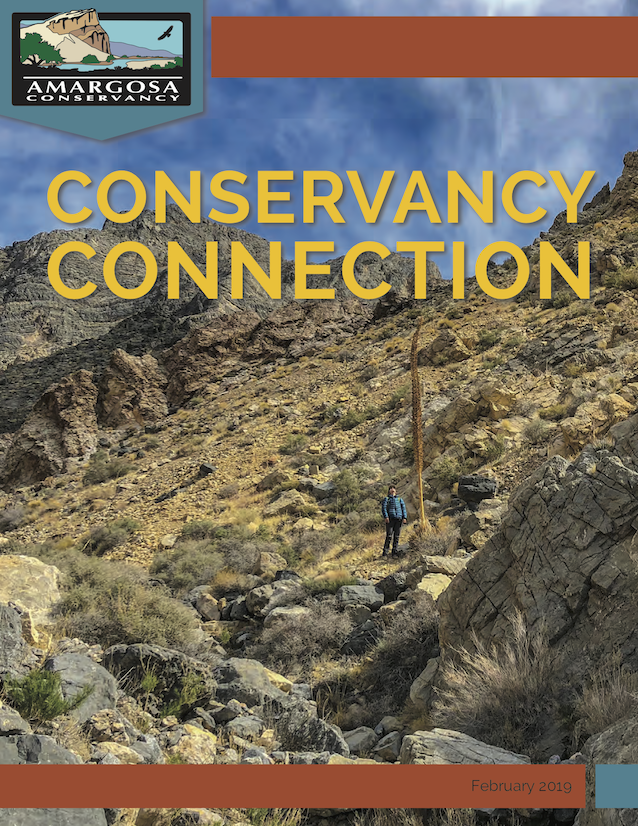 If you didn't receive our latest print newsletter in your mailbox, let us know so we can add you to the mailing list!
Alternatively, you can wait until we publish the online copy several weeks later.
Below you will find the February 2019 issue of the Conservancy Connection.
We do have one correction to make:
Crystal Spring (pg 4) is under the stewardship of the Needles BLM office, so all updates of current conditions, photos, and questions should be directed to the Needles BLM Office at:

BLM_CA_Web_NE@blm.gov
Phone: 760-326-7000
1303 S. Highway 95
Needles, CA 92363