It felt a bit like the country mouse visiting his city cousins this week, as our Executive Director Patrick Donnelly ventured across the continent to Washington, D.C., to attend a celebratory reception at the Department of Interior for the new California Desert National Monuments. Senator Dianne Feinstein delivered impassioned remarks, commemorating the decades-long fight to protect desert landscapes, and Secretary of Interior Sally Jewell highlighted the diverse coalition of stakeholders who advocated for these monuments. Among those present were the Hispanic Access Foundation to the Vet Voice Foundation, and other desert conservation groups such as our partners from the Wildlands Conservancy, Mojave Desert Land Trust, and the National Parks Conservation Association.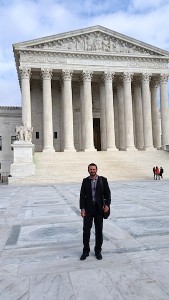 Patrick took time to visit Capitol Hill, to speak with congressional delegations from California and Nevada who have a say over the future of the Amargosa Basin. Staffers from the offices of Representatives Paul Cook (R-CA), Raul Ruiz (D-CA), Dina Titus (D-NV), Mark Amodei (R-NV), Cresent Hardy (R-NV) and Senators Dianne Feinstein (D-CA), and Dean Heller (R-NV) all were generous with their time in hearing about issues of importance to the Amargosa Conservancy. Issues Patrick highlighted included the ongoing battle over Yucca Mountain Nuclear Waste Repository, the future of Senator Feinstein's California Desert Conservation and Recreation Act, groundwater overdraft in the Pahrump Valley, and increasing funding levels for the Bureau of Land Management.
Patrick also had the opportunity to sit down with BLM's Washington, D.C., staff and discuss the future of National Conservation Lands in the California Desert. These hard-working individuals do much of the behind-the-scenes work that make possible the numerous projects that the Amargosa Conservancy engages in on public land in the desert.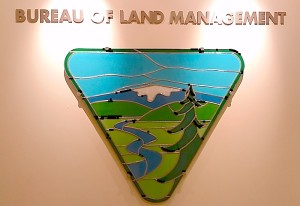 The value of face time with policy-makers cannot be overstated. While the marbled halls of Washington are a long distance from our beloved "shack in the desert" office in Shoshone, making the trip is significant because it reflects the dedication of our membership and supporters to seeing the desert preserved. The trip to Washington was a success because of the powerful constituency that we represent: our members and our local community! Thank you for your support.